I've just been checking out Jimmy Maidens's Boring 3D website which is far from boring and has some beautiful 3D "cartoons" I suppose you would call them. His one liners are pretty amusing too.
This one is called This party would be a lot more fun if we had arms.: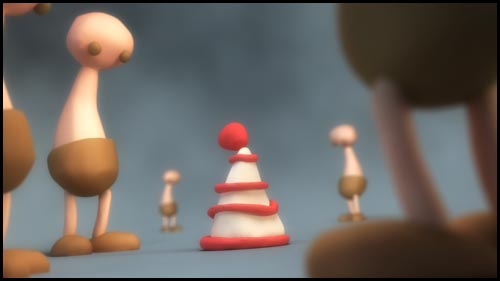 He's now over at PDI/Dreamworks, which he deserves to be. Unfortunately that means he's not had the time to update his gallery so often (they must work them hard there!).