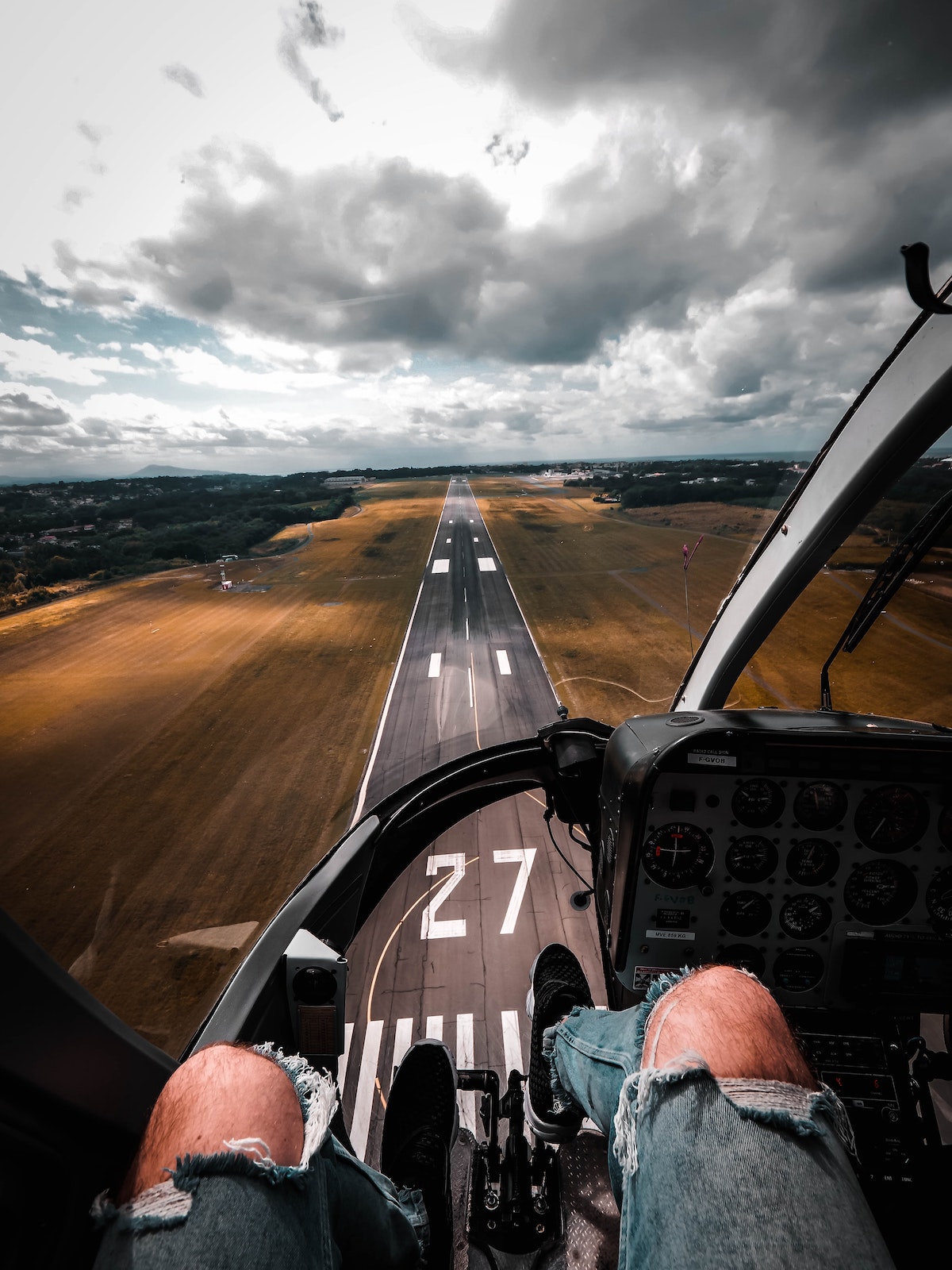 No more flying by the seat of your pants.
Moving into a design leadership role can be challenging. On the one hand, you become more senior and take on more business and people responsibilities. On the other hand, this often means letting go of some "on the tools" craft skills. The result can be a confidence-jarring dip, where you're not very good at either one. I can pinpoint the exact moment, 20 years ago, when I finally realised this was happening to me.
It can feel like you're flying by the seat of your pants.
I believe leadership has become fetishised. There's no shortage of leadership books, HBR articles, models, formulas and ten-step programs out there. But I've found people achieve more personal growth through candid conversation, empathetic coaching and someone who can help them find their own way. I draw upon decades of my own experience as a design leader, teacher, coach, and from making plenty of mistakes I'd like to help you avoid. Of course, this isn't just about leadership, but life. I frequently coach people through mid-career and mid-life inflection points that are often triggered by work situations, but have deeper underpinnings.
My one-to-one or small group Design Leadership coaching uses self-reflective practices and simple methods, mixed in with plenty of examples and war stories. I'll coach you on key aspects of leading teams, setting up and leading design departments, and operating and collaborating within the larger organisation. And the good news is, you already have many of the skills you need, you just need to reframe how you think about them.
What can I help you with?
Mapping your personal ecosystem: reflecting on your leadership style, strengths and Kryptonite.
Making space and boundaries: change can't happen if you have no time to think and reflect. I'll help you with strategies to manage time and work-life boundaries.
Personal development: You can't lead others if you can't lead yourself. Your own personal development, mindfulness and awareness of triggers and complexes is a critical part of growth in leadership.
Leading conversations: how to lead conversations in the organisation, managing upwards, bridging silos, agitating and inspiring for change. Planning and having difficult conversations.
Proposal writing: developing points of view, structuring proposals and projects for clients and internal stakeholders.
Storytelling and pitching: storytelling for design in business. Simple, memorable frameworks for pitches and communicating project stories.
Building design & innovation capabilities: Planning and structural internal design and innovation programs, innovation funnels and processes. Developing shared ways of working and process.
Setting teams up for success: hiring and basic management hygiene, structuring project teams. Kick-off, in-progress, and project closure practices.
Design directing: giving guidance, feedback and design direction. Moving teams out of analysis paralysis, when to provide structure and when to stimulate lateral thinking.
Teaching & evangelising design to non-designers: the art of teaching design, structure and sequencing, metaphor and analogy, presence and authority. Dealing with difficult situations and people, and managing your well-being.
Who is it for?
Most people will benefit from coaching, but it is specifically aimed at:
People feeling stuck with their next career move and related life decisions
People feeling blocked in their work and wanting personal development
Designers of all flavours who are in or moving into leadership positions
Designers wanting to prepare for their next promotional step
Design leaders managing design and cross-functional teams
Executive leaders tasked with setting up or consolidating design teams in-house or at agencies and consultancies in local, regional or global roles
I can also coach small groups of team leaders by arrangement
What this is not
My focus is on your personal development as design leaders and human beings, not on teaching a one-size-fits-all framework.
This isn't Agile Coaching, Scrum Master, Design Ops or Project Management training, though I am familiar with those methodologies and ways of working. I have a strong network of experts I can draw upon if you have that need.
How does it work?
We first have a 15-minute conversation or e-mail exchange to check if I'm the right fit for you.

If you want to go ahead, the first session is a two-hour exploration session to understand where you are at and find a focus for our work together. There is some preparation work that goes with this and I'll set up a MURAL for you and I to work together on.

After that, we will have series of one-hour coaching sessions via video chat. You'll have the option to work on some experiments, activities and readings in between sessions. I am guided by your needs, but can also provide structure.

For coaching to result in change and growth you will need time. I offer packages of 6 or 12 sessions, running over 3, 6 or 12 months, either weekly or fortnightly.

Single sessions are also available for just-in-time input or with a clear focus point, like a presentation or proposal.

Drop me a note for more information on pricing or to book a session. It's useful to tell me a bit about where you're at and whether this something you'll be paying for privately or out of a company training budget.
What's it like to work with me?
Andy is quite simply one of the smartest people I know, and an extremely (I use the world advisedly) experienced design leader and teacher. He is also ego free and thus a joy to work with. He is not afraid of giving his opinion and equally listens really well. Some of the best thinking I have been involved in has come out of dialogue with Andy. I'd work with him again like a shot.
— Mark Curtis, Head of Innovation and Thought Leadership at Accenture Interactive
Andy is inspirational - and always there with solid advice whenever it is needed. A brilliant mind with a sharp wit and great sense of humour and the best mentor and friend one could have.
— Danielle Szetho, FinTech Client Advisory (GCNA), Standard Chartered
It has been such an honor to work with Andy and learn from his incredible experience, wisdom and thought provoking questions. During my customized coaching program, I felt challenged, empowered and gently guided while going deep beyond the surface to identify all the roadblocks that were holding me back. I gained more clarity on what aligns with my values as a design professional and what doesn't. Eventually, the coaching experience has transformed how I work in a way that supports my growth goals, and it has uncovered completely new ideas and territories to explore.
—Avesta Omar, Senior UX Designer at Nextdoor
Andy Polaine knows how to get to the heart of matters that matter. Sharp and insightful, he is able to pick up on subtle cues in words, feelings (even pauses) and begins his job of unravelling what's lying beneath the surface. Andy uses his boundless curiosity, empathy and logic to gently uncover the less obvious things that stand in our path towards our goals and, ultimately, our self-actualisation. That's one of his many strengths as a coach - he deciphers extremely well between the lines because he stays curious to your story. Andy draws on his vast knowledge across disciplines to customise weekly experiments, which I found extremely empowering. I was amazed at the speed at which he was able to recommend books, articles, links and podcasts that were acutely relevant to my journey. Andy is gentle and respectful. Someone you can trust into the vulnerable parts of your story. Someone who will treat your journey uniquely, with great care, wisdom and pragmatism, leaving you with the belief that you can, and will, achieve what you put your heart and mind to.
— Irene Hanna, Human Centred Design Lead, Commonwealth Bank
I found myself in the incredibly fortunate position of directly benefitting from his wisdom, mentoring and guidance as my Career Counsellor. Not only does Andy know everything there is to know about design, but he's also incredibly skilled at relaying that knowledge with tireless energy via the written or spoken word, whether in person or remotely.
— Prue Jones, Design and Creative Director, Fjord Melbourne
Andy has always been a reference in my career. I was grateful not only for everything he taught us, but also for the fun, engaging and humble approach in which he did it.
— Álvaro Carpio Colón, Group Director, Fjord - Design and Innovation from Accenture Interactive
Andy very much practices what he preaches. His approach to coaching is very designerly; curious, open, and democratic. The sessions were about exploring, considering and applying what was uncovered at my own pace and have set me in good stead as I take the next steps in my career. If you are in any doubt about working with Andy, think of it like having a chat down the pub with a good friend , or close colleague, but they're actually a world class expert in your field who has been there and done it, and written the book(s).
— Luke Watson, Senior Consultant, Innodev
Andy was an indispensable source of knowledge and inspiration for my professional progress. When sharing his vast expertise in service design and design thinking he simply excelled at motivating and teaching by subtly giving the right inputs at the right time.
— Boris Ganz, Design- and Quality Management
Andy is a magnificent thinker, storyteller and design coach. He basks in big, messy problems and I have asked him more than once to parachute into a project to help us find a way out! Above all else, Andy is a teacher, his knowledge and passion for design is unrivalled. This is why I gave him the nickname Professor, which is how he is known to many Fjord designers globally.
— Joff Outlaw, Customer Consulting Practice Lead — Products, Accenture.
Coaching with Andy is a bespoke service, tailored to your needs, aspirations and professional progress, within the world of design leadership. He excels at extracting the facets of what makes you tick on both a professional and personal level, with an invaluable sense of perspective and understanding gained from his own personal experiences and teachings. A great mentor and source of knowledge across multiple disciplines, for all designers looking to progress within their chosen fields. He's also, quite simply, a really nice guy.
— Chris Clark, Service Design Lead — Fjord.