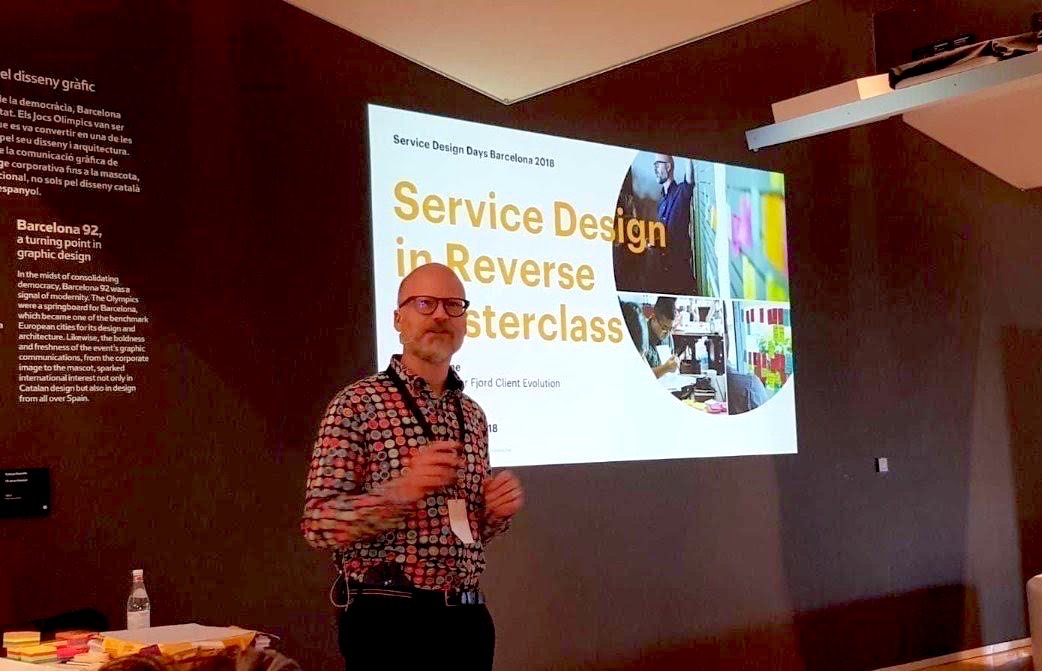 "Service Design in Reverse"
Service Design has gained a reputation for producing research reports, giant blueprint posters and concepts. Often designing complex services full of wicked problems, teams usually start with the helicopter view and a lengthy research discovery, followed by synthesis and service concepts before even starting to design specific touchpoints. Client organisations often struggle with the patience required for this and have a need to see results and, often, service designers need to earn the trust of a new client.
Product and industrial designers typically sketch many variations of concepts as they work through their thinking, but how can we do that with something as complex as services? We can use service blueprinting not as a mapping tool, but as a way to "sketch" out service ideas and think through their ecosystems and value propositions.
This masterclass takes participants through this "service design in reverse" approach, starting with a key touchpoint and working backwards towards the ecosystem view. Andy will use the approach to discuss different approaches to managing client and other stakeholder expectations in different types of projects.
Who is it for?
Experienced & Beginner Service Designers
UX and Interaction Designers
Product Managers/Owners
Department Heads or Leads in client organisations
Key takeaways include how to:
Work backwards from product to service ecosystem
Mentally zoom in and out from big picture to detail and back again
Use low-fi blueprinting as a way to "sketch" and discuss services
Create virtuous cycles of positive customer and business experiences
Create buy-in from stakeholders
Logistics
This is a half-day (4 hours) face-to-face workshop or can also be run remotely suing MURAL and Zoom.
An online version of this course uses a mix of self-paced videos and online coaching.
---