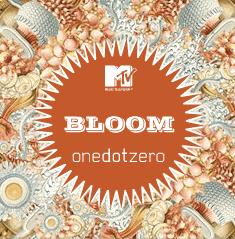 onedotzero and MTV Europe are running a competition called Bloom in a bid to find fresh creative talent from across the globe. They're looking for proposals for short films that explore ideas about country and community.
The deadline is 31 january 2007 and the winning proposals will have their films commissioned by onedotzero and (if then end up being any good) broadcast by MTV as well as being shown in the onedotzero festival programme that travels the world.
onedotzero's director, Shane Walter, tells me they are extremely keen to receive entries from all around the world so that it doesn't become a London-centric affair. So if any of my ex-students are reading this - get cracking and send in your ideas.
The info and creative brief is here.