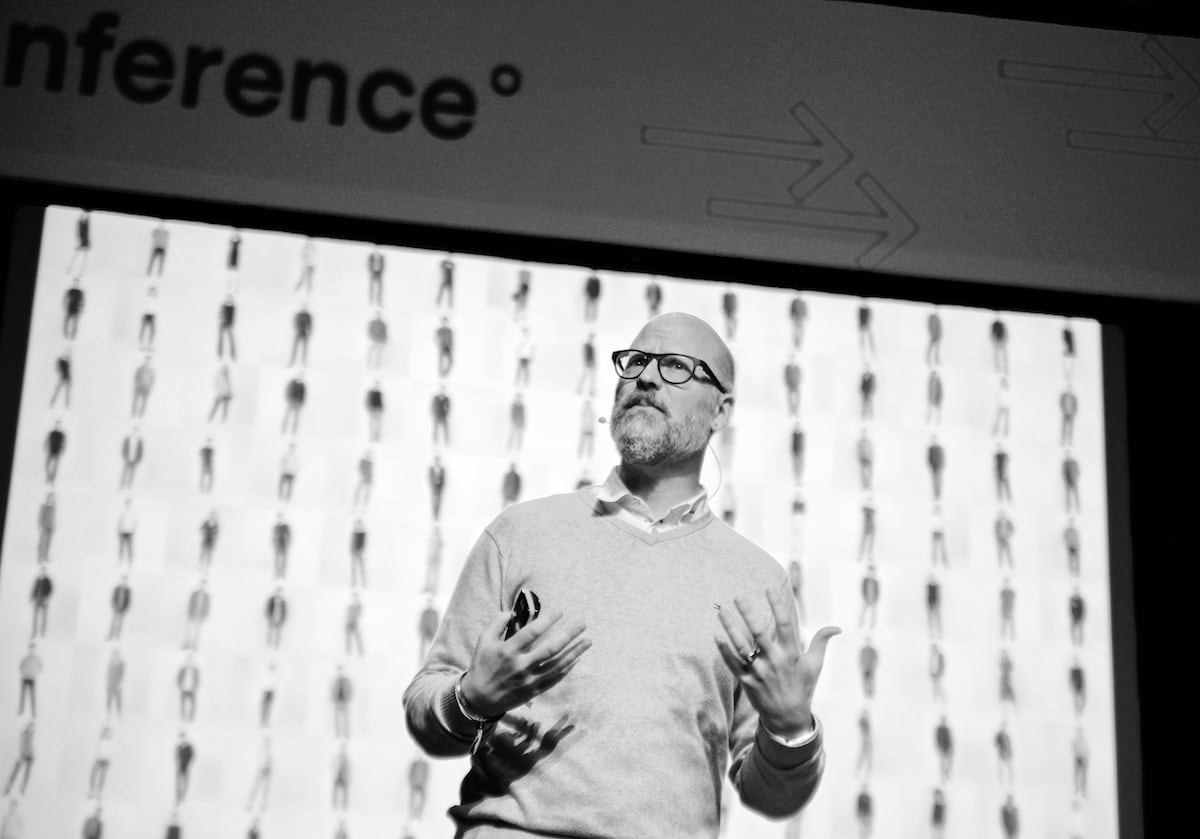 I am a regular keynote speaker and presenter at conferences and at client events. It can be useful for leadership to hear an outside perspective when trying to a get a project off the ground with a new approach.
Below are some of the recent decks and videos also available on Speakerdeck– a longer list of keynotes is available in my full publications list. Some are availble to view in my YouTube playlist.
Mind Your Product Language
A talk for Mind the Product Engage Hamburg 2022. You can watch the video of this talk on the MTP website.
–
Futurice Show and Tell – Design Leadership
–
Boiling the Ocean: Complexity, Service Design, & Systems Thinking
—
Teams learning from families learning from teams
—
Design in the Age of Synthetic Realities — UX Australia, Sydney, 2019
—
Design for the Long-Term — Web Directions Design, Melbourne, 2018
—
A Seat At Whose Table? – Rising Minds, Sydney, 2018
–
IoT in the age of Living Services – Everything IoT Global Leadership Summit 2017
—
Living Design — Adaptive Path Service Experience Conference, SF, 2017
—
Designing for service eco-systems - IxDA Sydney August 4, 2016
–
Design to the Power of Ten – UX Australia, Melbourne, 2016
—
Service Design for the Enterprise Ecosystem — Enterprise UX, San Antonio, 2016
—
Remembering What We Have Forgotten — Service Design Australia, Canberra, 2016
—
Mind the gaps—designing multichannel service experiences for real people — Interaction South America. Buenos Aires, 2014
---
Speaking photo credit: Lidija Delovska