Nice set of posts on playful, interactive household lights from Chris over at Pixelsumo.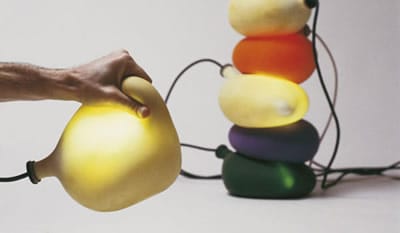 I'm particularly partial to Hector Srrano's Superpatata above (partly because of the name I think) and also Demelza Hill's Reveal Lighting.
Good to see Yuko Taguchi's wind down clock that she made for the Hulgerisation project in there too. Nik Roope and I chatted about that very lamp in our Core77 podcast about Hulger.