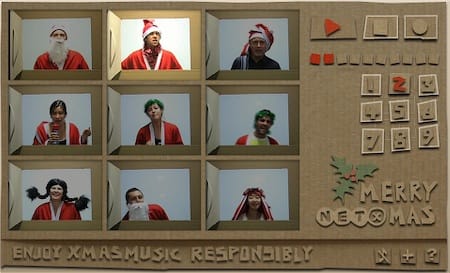 It's nice to see digital agencies do non-digital (sort of).
My German pal, Tim Buesing, who now lives and works in Sydney at NetX just sent me the NetXmas card. Nice little interactive video engine, but the appalling karaoke performances are the real brandy butter on the christmas pudding.
Tim is doing the camp German spoken-not-singing version in window two.