Some little games, like Line Rider are simple and instantly addictive.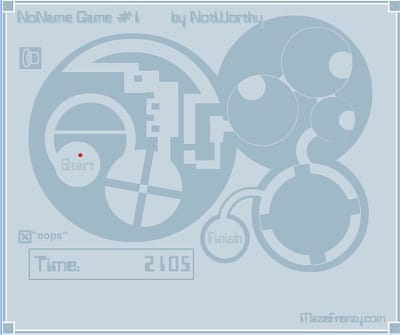 Quite a few of my students have tried to build something like Maze Frenzy in the past, but this one is great. Just click on the dot and move the mouse. I wasted at least four minutes of my time playing it. Not bad.
There's also a more difficult version if you're already the maze master.