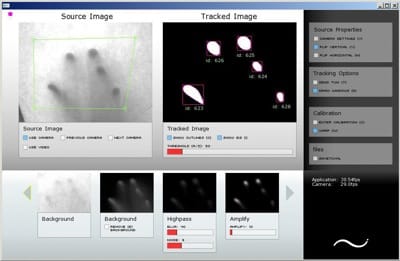 Seth Sandler, one of the students that snagged a Google Summer of Code place at the Natural User Interface Group, is developing a port of NUI's multi-touch tracker, touchlib, over to openframeworks (which will mean you won't have to feed it all the data viaTUIO through OSC.
I haven't had a chance to really play around with OF much yet, but I keep seeing a lot of nice work that does.
Perhaps you guys can let the rest of us know whether Seth's port will be a time-saver?