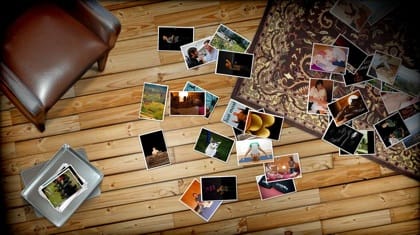 The good folks over over at magneticNorth have just made another typically mN piece called Biscuit Tin (that's 'Cookie Tin' to you American folk).
It's a Flickr viewer, except the interface randomly selects from your Filckr photostream. It's like getting out the biscuit tin full of old photos, emptying them over the floor and being surprised by them all over again. As they say, "random is good".
(And if you like that, you'll like Photojojo's Time Capsule, which e-mails you photos once a month from the same time last year.)
(Thanks Bren).