Karl reminded me of two new games for the Playstation that depart from the normal 3D extravaganza. The first is another EyeToy game called EyePet. Basically you draw with a special pen and your doodles become 3D and part of the mixed-reality world of the game and your virtual 'pet'.
The second is Echochrome, which seems to be a bit like Portal (PC DVD)
, except that it is in a plain, wireframe and stickman style:
Echochrome HD Gameplay from Banzaiaap on Vimeo.
It's very encouraging to see this trend towards games that designed from a point of view of ingenuity rather than pure 3D rendering power. There's nothing wrong with full-on 3D games rendered in luscious detail, but I don't feel games as a medium progress much when that's the only focus.
There is little difference between the basic gameplay of Wolfenstein 3D: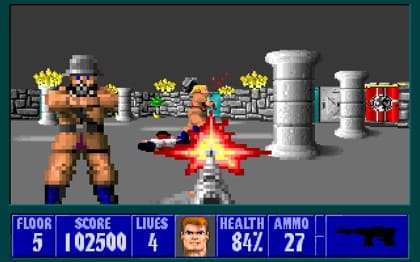 and Call of Duty
: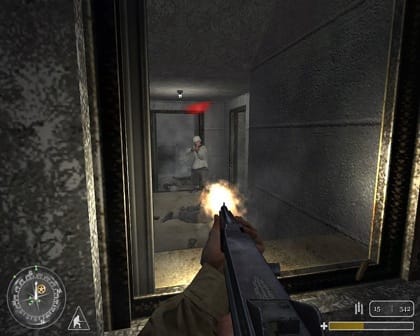 Apart from the amount of pixels you are shooting at of course.