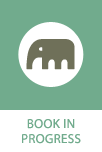 I'm thrilled to be able to announce that myself and live|work's Ben Reason and Lavrans Løvlie have signed with Rosenfeld Media to write our book on Service Design.
You can read more about our plans on the book's blog, but on a personal level I feel privileged to be involved in trying to capture the many years of knowledge that the live|work folk have amassed. For me it's essentially an act of selfishness, because the book on service design that I really want to read, use and teach from doesn't really yet, so that's what we're planning to write.
Lou Rosenfeld has put together a fine stable of books and authors – many of them rank among my favourites – and a book on Service Design fits well in the range he has put together. Not only that, but we felt Rosenfeld Media have a very service design way of thinking about publishing – from both the author's viewpoint and the customers (no DRM!) – that appealed to us.
Anyway, enough of the announcement – we need to get cracking on the writing! If you have any thoughts and suggestions for the book, please let us know.