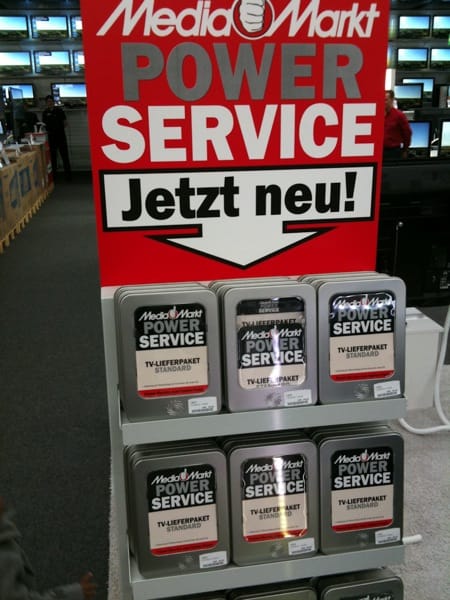 When companies struggle to get their heads around service, they often end up marketing services as if they were products. The above image is for television delivery from a big German consumer electronics chain store called Media Markt. Not just service, you will note, but "power service." I'm not quite sure what that means – we don't just deliver, but we plug it in too?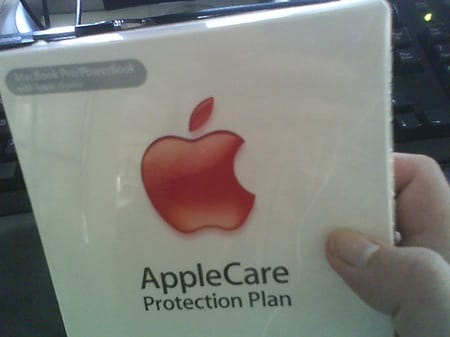 Applecare is one of the most high-profile examples of this. You can buy a box of Applecare, which has a CD (pointless these days) and registration papers in it. The above photo from the amusingly named robotpolisher on Flickr has a caption underneath that says it all:
"Possibly the largest cost/weight ratio of anything I've ever bought . This practically weightless tiny cardboard box which contains presumably just a couple of scraps of paper set me back an astonishing $315 for three years of service."
Surely there are better ways to communicate what a service is and the value of it to the end customer?