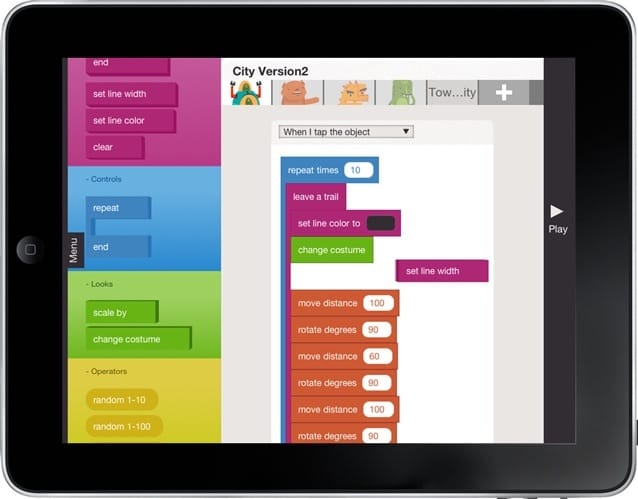 Hopscotch is a new programming language/environment iPad for kids. I don't have my iPad here right now, but I'm looking forward to having a go on this. It is probably too advanced for my four year-old daughter still (I'll have to see how necessary being able to read or write is), but it looks perfect for school-age children. The quote from a child on the website sums it up nicely:
"I like it because it's fun and you can make the characters do whatever you want and play it like a movie." - Audrey, age 8
You can make interactive things too, I'm sure.
(Via Jeroen)