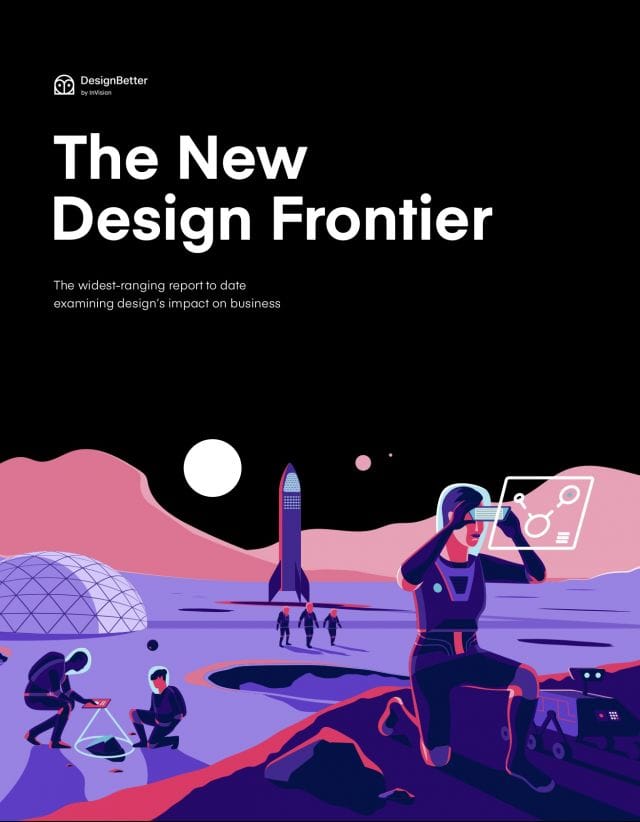 Leah Buley, Director Design Education at InVision, and a wider team from InVision just published the Design Maturity Model. I very much preferred this to McKinsey's Business Value of Design that came out late last year.
I'll freely admit to competitor bias here (Fjord is part of Accenture), but while the McKinsey report was interesting, it left me rather cold. It felt too much like what management consultants think of design and it was, well, rather ugly. InVision's report has no shortage of facts and figures, but it also brought forth the human, employee experience aspects of design in organisations—something that is at the foundation of extracting the most value from design and seems to be so often overlooked.
InVision's report looked beautiful, too. That might sound superficial, but if you're going to talk about the value of design, show, don't tell. You wouldn't expect a report on the value of accounting to have mistakes in the calculations, after all.
I'll be interviewing Leah Buley and Aaron Walter for the new season of Fjord's Fika podcast that has been on hiatus way too long. Actually I ended up interviewing them both for my Power of Ten podcast, since Fjord decided to discontinue Fika. It's a great episode.
This was the second part of this week's Doctor's Note, my newsletter on all sorts containing a mix of longer form essays and short musing on design, innovation, culture, technology and society. Sign up to get it early (and in one piece).