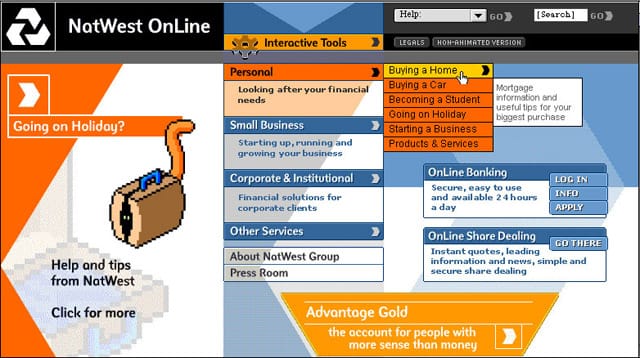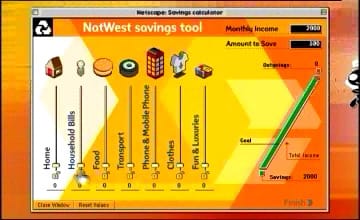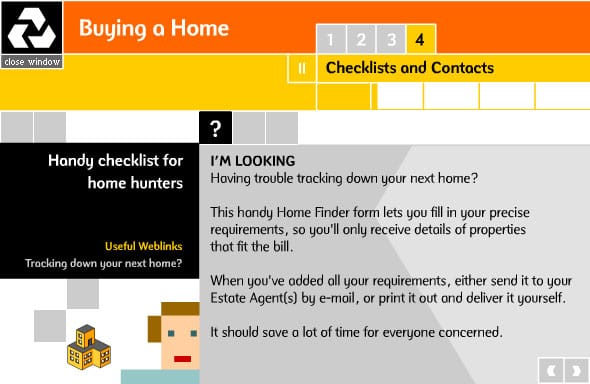 Interactive Director / Creative Producer for NatWest bank website re-design, whilst at Razorfish, UK.
Apart from the enormous task of re-arranging the architecture and design for several hundred pages in a very short time-frame a large amount of effort was involved in developing several guides to life stages involving expenditure such as Going on Holiday, Balancing Your Budget, Becoming A Student, Buying A House, etc. The aim of these was to re-think the banking brand online and make the guides not only informative, but also enjoyable and entertaining - previously these had been dry, Javascript calculators.
The re-design was such a success that within a few months of launching, the number of hits, increase in new and repeat customers spurred interests by other banks, ultimately leading to their being acquired by the Bank of Scotland.
The work was recognised for outstanding information design in Communication Arts' Interactive Annual.
Here is a very tiny demo movie of the NatWest site (courtesy of Paul Cleghorn):
The Razorfish team, apart from me, included:
Client Partners
Dick Lockhard
Niclas Ljungberg
Creative Direction
Olof Schybergson
Paul Sonley
Design & Animation
Paul "PaulPod" Cleghorn
Allison "Ali" Norris (above images courtesy of Ali)
Rick Lippiett
Production
James Widegren
Interface Development
Snorre Milde
Technology
Chris Minas
David Martin
Martin Reece
Sarah Kelly