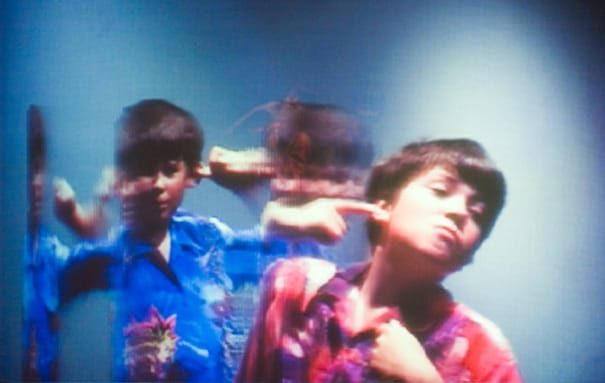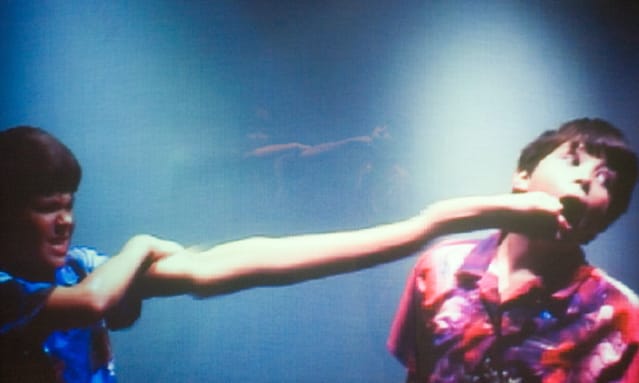 Time Smear in action
Time Smear and Time Slicer form part of a series of live video works called Time Sketches that experiment with interactivity and the viewer's image. Using video processing technologies these works play with time; chopping it up into fleeting moments and stretching it out across space. The result is a digital hall of mirrors, where you can see warped versions of yourself.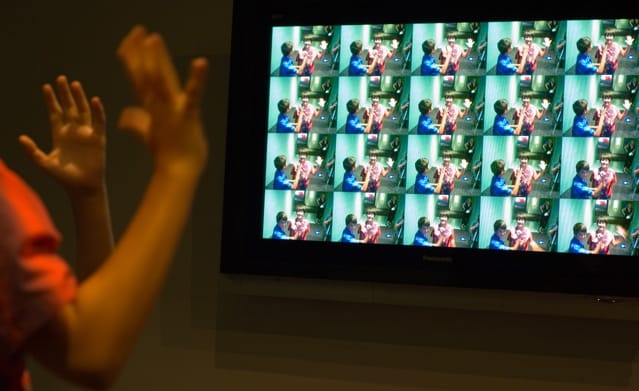 Time Slicer
Currently on display at the Powerhouse Museum supported by the Creativity and Cognition Studios at UTS and their beta_space project at the Powerhouse. Also supported by a research grant from UNSW.
Read more about this work here.
Photos by Greg Turner.