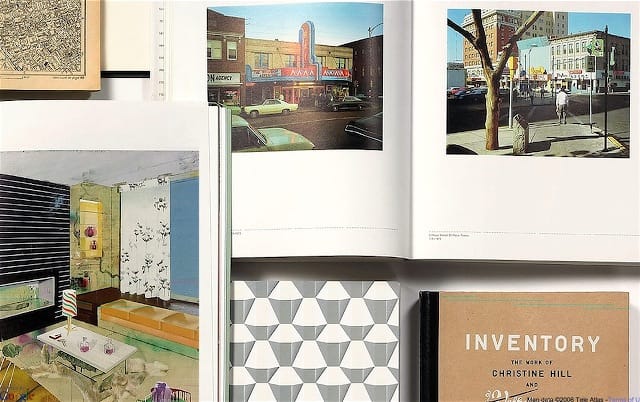 Markus Dressen has laid out a selection of his favourite books and created a Googlemap of them. Most of them are design and art books and provide an interesting insight into his tastes. And it's a clever idea too.
I noticed that he appears to be German and that one of his books was about the Volksboutique work of one of my colleagues here at the Bauhaus, Christine Hill. Anyone know who Markus is?
Thanks to Mike at Digital Agency for the link, which originally came via RandomCulture.
UPDATE: It really is a small connected world. Interaction designer, David Schmidt posted in the comments a link to some Flickr photos of Christine and Shelley Jackson. I had no idea they knew each other (and I've not met David in the flesh yet either). (Christine wants it known that she won the tennis match they're relaxing after!).
So of course I mailed Christine who then replied explaining who Markus Dressen is:
Markus is not my student, he's a force of nature. He's a stellar designer based in Leipzig, and did the complete layout of my monograph. Â I will show you a copy in Weimar, it will knock you over. Â He is amazing. Â We are actually about to reprint that, including 32 new pages for the Venice Edition, and I am so looking forward to spending more time with him. Â He studied at the HGB in Leipzig, specializing in books, his thesis is a hand made Unikat, that is a feat of both layout and printing, not to mention hand binding and well, I just can't do the work justice in an email.
Markus also is the brains behind the journal Spector Cut + Paste.
The HGB is also the home of the Spherical Robots project/group who have created some great interactive/installation concepts, including Bitfall.