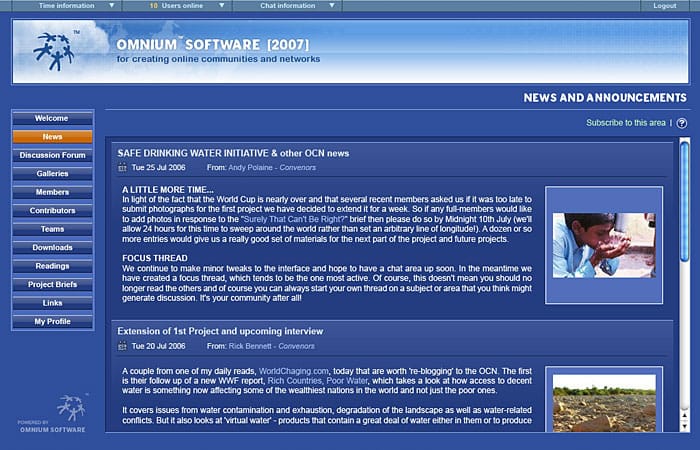 Last night the new v4.0 Omnium software that runs all of the Omnium projects, such as the Omnium Creative Network and the forthcoming Creative Waves 2007 (as well as all of COFA Online's courses ) was released as a beta.
It is a massively upgraded version, although much of the effort, as always, has gone into making things simpler not simply adding new things for the sake of it 'Word-style'. (Of course re-writing and packaging it as open-source took a great deal of time too). There are loads of improvements, including a brilliant admin interface.
It looks beautiful and if you have ever struggled with the likes of Blackboard or WebCT (or even Moodle) then you'll enjoy this. If you are a creative or research group collaborating in any way (especially involving images and other rich media) and prefer an interface that feels like someone has thought about it rather than a 'view on a database', you'll love it.