If you're into interaction design you should already know of Dan Saffer, interaction designer at Adaptive Path and author of Designing for Interaction.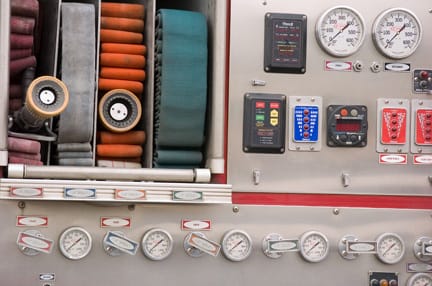 What I didn't know of was the site he curates, No Ideas But In Things, on which he documents all sorts of physical interfaces, but usually things that have big switches and panels like this fire engine. I was really surprised by the many different control panels on this actually, and how small the buttons are on many of them given that you're likely to need to operate them with big chunky gloves on.
It's worth having a trawl through the site - it's a bit of a Boy's Own Annual in some respects, but interesting for interaction design too. I bet some of those switches have a very satisfying 'clunk' to them compared to some of the horrible plastic car dashboards around these days.
UPDATE: If you clicked on that link and just got the poem text, sorry, I left off the blog URL. It's fixed up there now, but it's also this link here