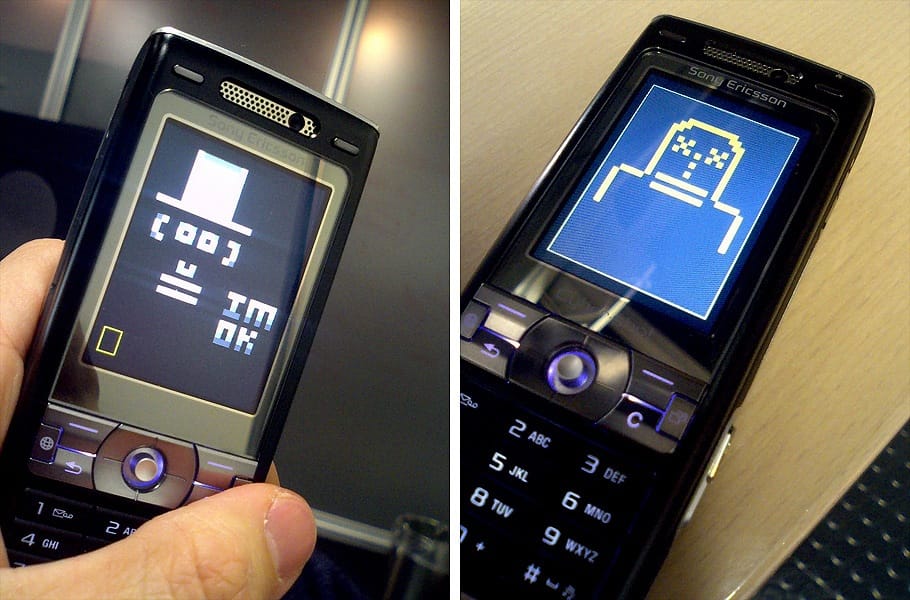 I just had an update from Karl Willis about a project called Twelve Pixels that he has been working on with Dr. Ivan Poupyrev at Sony's CSL Interaction Lab.
Basically it is an interface for drawing pixelart with your phone, either to send as an emoticon or as an image. Seemingly simple, it looks like they've used the basic interface of the phone to good effect and I can imagine that it could be the perfect application to while away the minutes waiting for the bus or sitting on the underground.
No news on it's release as an app to download yet, but you can have a look at the videos on Karl's site.