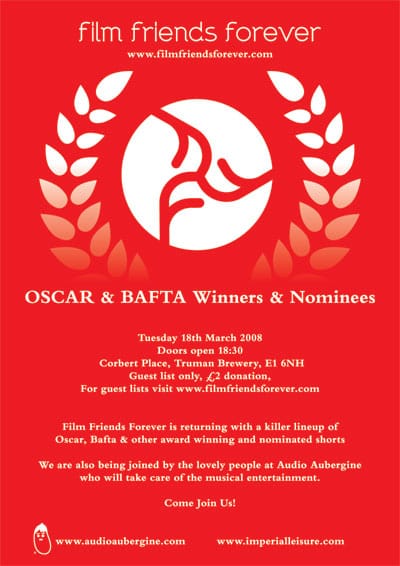 I don't normally do straight plugs for things that aren't interactive and that I've never heard of, but this screening at Film Friends Forever looks pretty good. £2 at the Truman Brewery. You can't complain about that.
From the blurb:
Film Friends Forever is returning on the 18th March 2008 with a killer line up of Oscar, Bafta & other award nominations and winners. We are also being joined by the lovely people at Audio Aubergine who will take care of the musical entertainment.
If anyone goes, let me know what it was like.