Now in its fifth year, the IxDA Student Design Challenge will run during the Interaction14 conference in Amsterdam, February 4-8, 2014. I'm happy to be on the selection jury again, though sadly I can't make the conference itself due to a clash with our MA final presentation. (I'm particularly sad because it's in Amsterdam, which is comparatively close to me and I was going to teach a service design workshop, but such is life).
The Chairs of the jury are Dianna Miller, Innovation Catalyst, Fidelity Investments and previous student competitor, Izac Ross, Interaction Designer, Cooper. The rest of the jury are:
Miles Begin, Director of Design, Enterprise Growth, American Express
Peter Boersma, Interaction Design Director at Blast Radius
MJ Broadbent, Principal, MJ Broadbent Design
Susan Dybbs, Managing Director of Interaction Design, Cooper
Ana Domb Krauskopf, Director, School of Interaction Design
Penny Hagen, Design Strategist, Smallfire/ UX Director DAN Auckland
John Payne, Principal, Moment
Andy Polaine, Interaction & Service Designer, Lecturer, Writer, Researcher
David Sherwin, Interaction Design Director, frog
Samantha Soma, GE Design & Experience Studio
Sudhindra V., Creative Director – Experience Design, SapientNi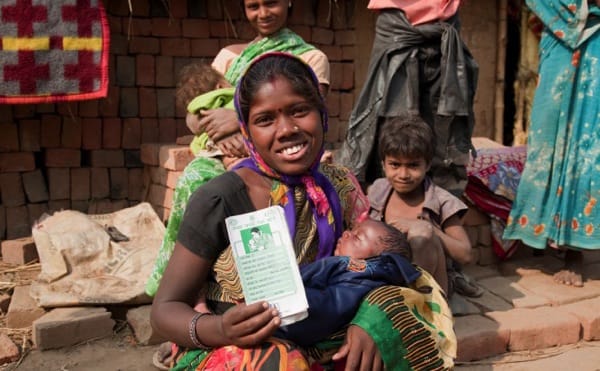 This year the Student Design Challenge is in collaboration with the Bill & Melinda Gates Foundation, who have chosen the Student Design Challenge to complement the foundation's Records for Life contest that launched this month.
The Information for Life challenge will be to design ways to improve how, where, and when the child health record is distributed, accessed and used in order to make it a more effective tool for health information and education throughout early childhood.
I'll be interested to see what the students come up with. It's a challenge not only to develop the idea, but also to ensure the idea isn't just based on naïve designer platitudes about poverty and health. There's a reason why this is a wicked problem and not just a design problem.
Please spread the word and and, if you are student, think about entering. It's a great opportunity to get feedback from the panel and to put your work in front of a lot of people. Prizes for the Student Challenge have always been good and this year include:
Travel to Amsterdam
Accommodation in Amsterdam
Complimentary student registration at the conference
Registration for a dynamic master class, held before the conference, to address these design challenges
Additional prizes will awarded on site
For more details, go and check the Student Challenge website and the PDF of the brief. You can follow the competition on Twitter under @ixdaSDC.