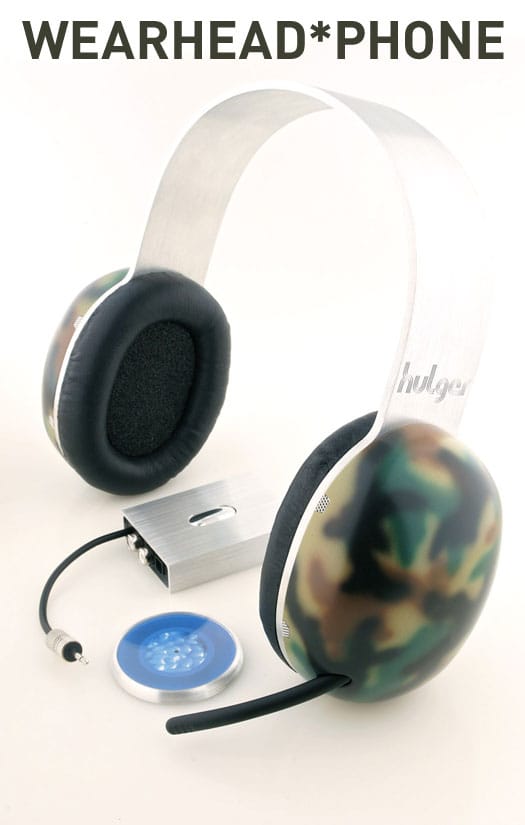 ]
Another great piece of headgear thinking from my mate Nik Roope at Hulger. the WEARHEAD*PHONES are part of a show called Hearwear at the Victoria & Albert Museum in London, which aims to re-think hearing aids.
Basically a radio mic and a bluetooth headset, you can not only use them as a hearing aid but also a VOIP or iPod headset. Pretty much everything all in one. Rocking street-style looks too. It's a bonus that so many people are happy to look cool in old-school headphones these days and that most mobiles have headsets.
There is a piece about the show from the BBC here. Nice to see it getting some mainstream attention.