Having just mistyped a domain name and been sent to one of those really irritating 'parked domain' search pages, I saw this pop-up.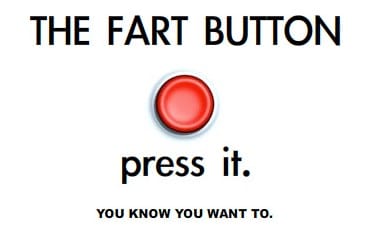 Normally, I wouldn't click on anything screaming out "spyware, click me!". But look at it. A nice shiny red button that promises a fart gag. An invitation to play if ever there was one.
I couldn't resist. Of course it took me to a site that wanted to download some kind of nasty .exe file (I like being on a Mac). No danger for me, then, but one of the best junk pop-ups I have seen for a while. There's got to be a lesson in interactivity and marketing there. Somewhere. Or am I just really juvenile?