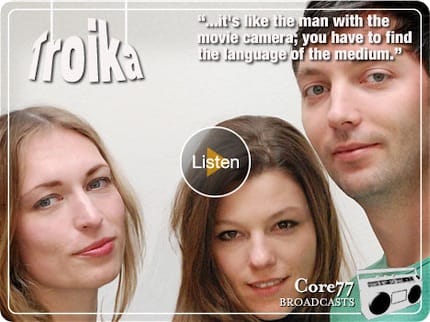 A few weeks ago I had the pleasure of interviewing Sebastien and Eva from Troika, the studio behind the Cloud and All The Time In The World installations at new Terminal 5 at Heathrow. So, if you were one of the hundreds stuck at Terminal 5 when it opened, at least you had something decent to marvel at.
Troika are unusual in their combination of disciplines, I feel. It's not so often that graphic and motion graphic design and this kind of interactive installation work come together - architecture is the more usual bedfellow.
I found it very interesting to hear them talk about the development of their creative palette and language of the objects they create as well as how some of the seemingly tiny technical issues can end up defining a massive part of the work.