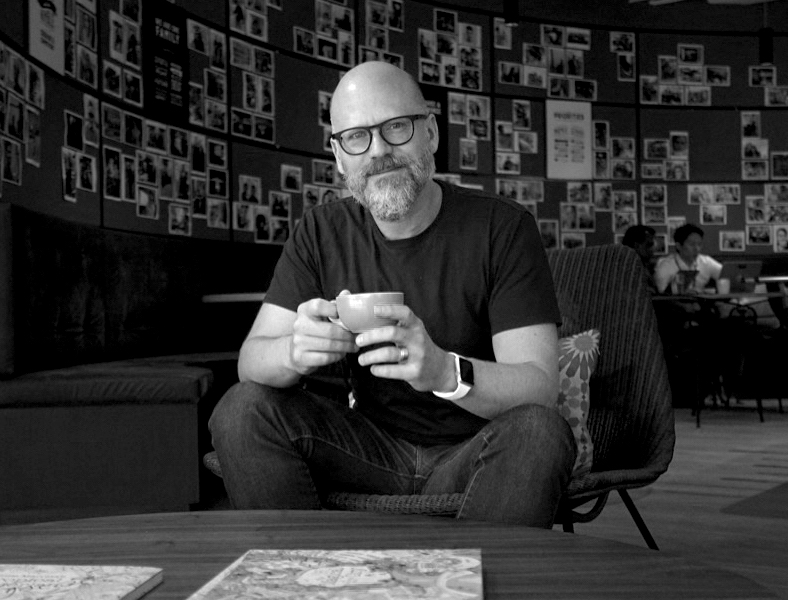 What I Do
I work directly with clients and individuals to transform their organisations and themselves. I offer training and coaching in design leadership, service design, research & synthesis, designing and innovating for customer and employee experiences, and ensuring insights are carried through to product or service implementation. I coach managers and C-suite executives in design leadership and how to create the preconditions for their teams to flourish.
Put simply, this means ensuring the right people are enabled to collaborate with the right people in the right way at the right time.
Get in touch if you'd like to discuss working together.
—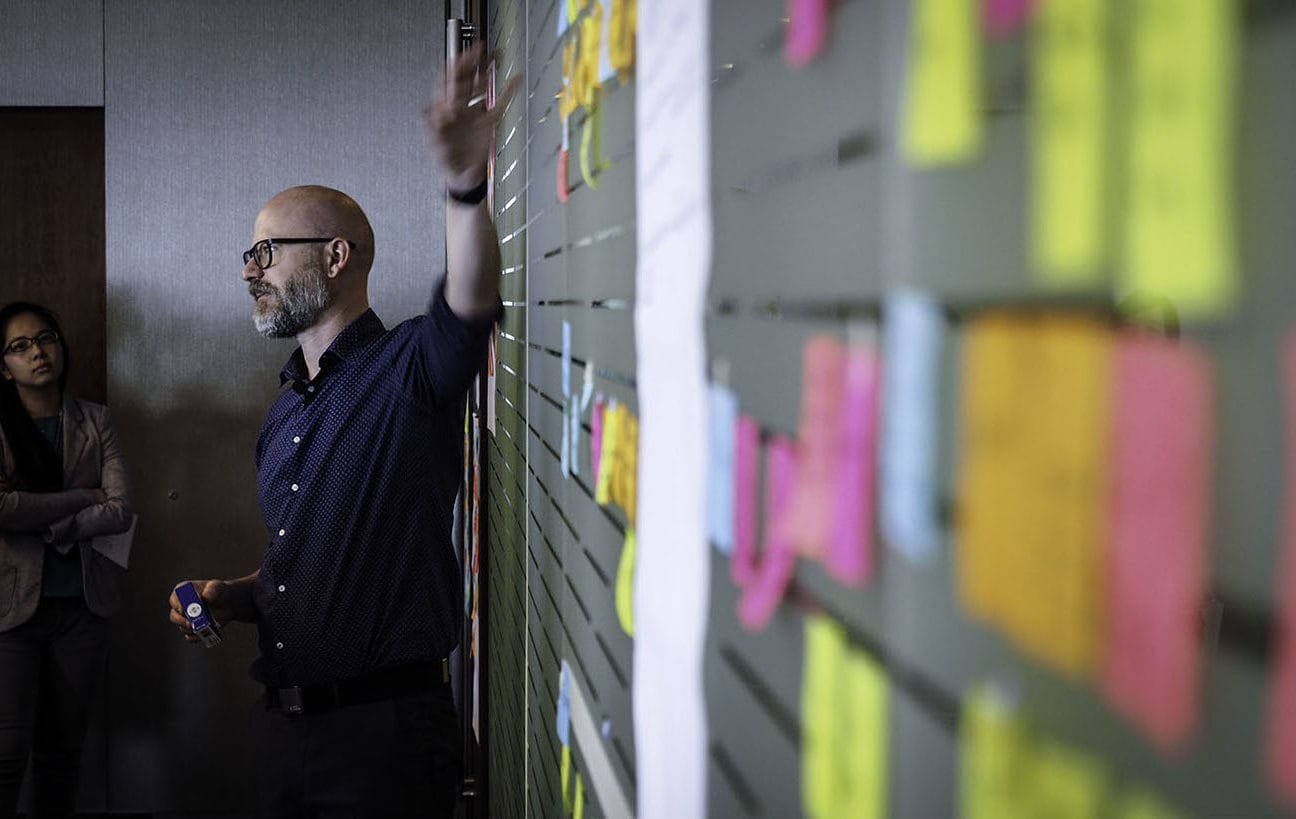 Training, Coaching and Design Leadership
Training for teams, design leaders and executives in service design and innovation methods, helping them work more effectively, set up internal design, UX, CX teams and departments.
Coaching for personal development and design leadership.
This can be part of a larger training programme, in small groups, or one-to-one. I can do this remotely and face-to-face and can set up online spaces for teams to learn, collaborate and receive feedback.
—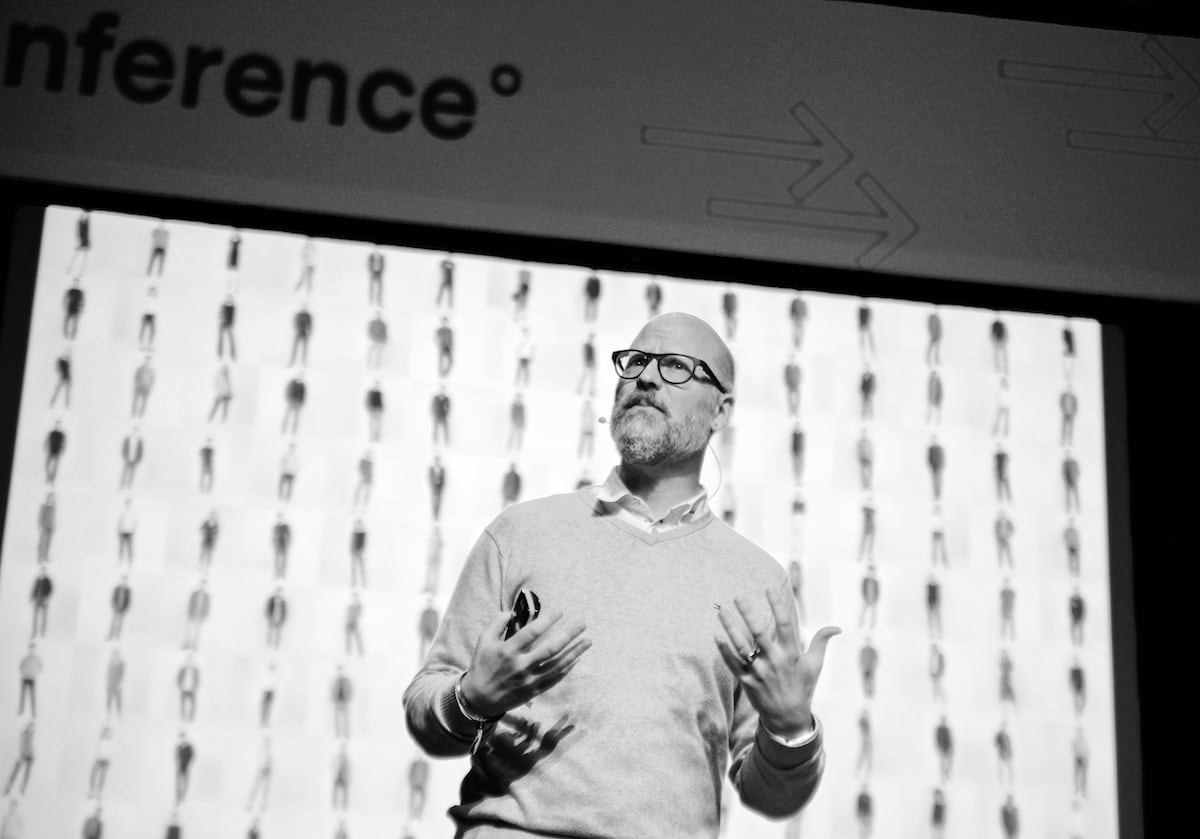 Keynotes and Thought Leadership
I am a regular keynote speaker and presenter at conferences and at client events. It can be useful for leadership to hear an outside perspective when trying to a get a project off the ground with a new approach.
—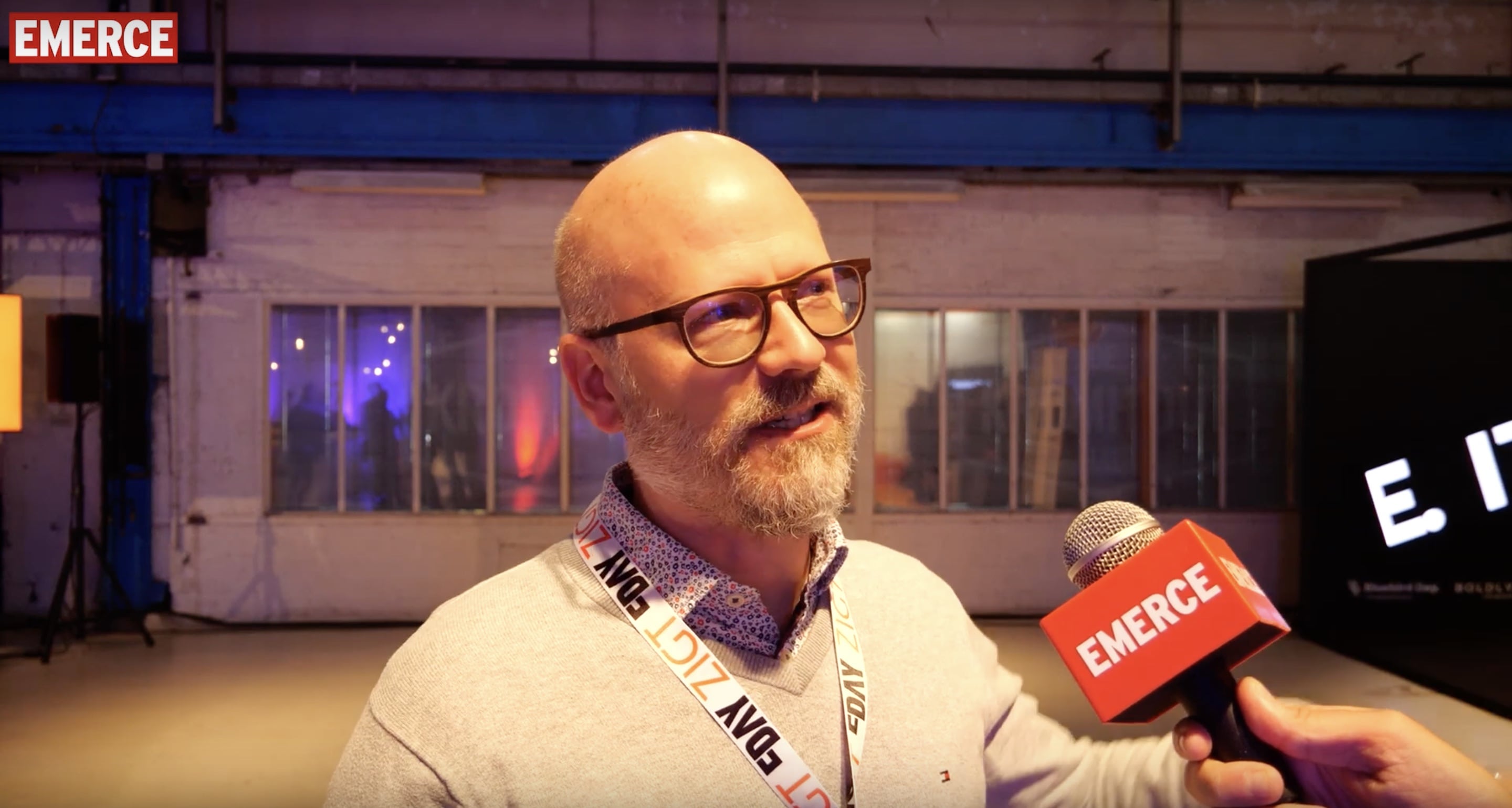 Trends Forecasting & Inspirational Inputs
As a former core member of the well-respected Fjord Trends team, I can provide strategic thought leadership and future trends forecasting for clients. I can also dive deep into subject areas and provide regular inspirational inputs and insights in the form of custom newsletters and podcasts, similar to my own Doctor's Note newsletter or Power of Ten podcast.
—
What I don't do
I've found it useful to let people know up front what I don't do:
I don't work for extended periods on-site beyond workshop days. I can work fully remotely or a blend of on-site workshops and remote pre- and post-coaching.

I don't work as "staff augmentation." I won't do your team's work for them, but I will coach, mentor and be a sounding board to help your teams work more effectively.

I'm not an Agile Coach or Scrum Master/Trainer, though I am familiar with those methodologies and frequently work with Agile teams. I have a strong network of experts I can draw upon if you have that need.

I'm not going to try and on-sell 10 consultants and a multi-million dollar platform implementation off of the back of my engagement with you. I am intentionally boutique. When we work together you are dealing with me, not a sales team.

I won't teach one team and give you my decks so others can teach it afterwards. Successful learning experiences take much more craft and experience than that. I can train-the-trainers in your organisation, but that's a process that needs to be taken seriously.
—
Testimonials
Andy is quite simply one of the smartest people I know, and an extremely (I use the world advisedly) experienced design leader and teacher. He is also ego free and thus a joy to work with. He is not afraid of giving his opinion and equally listens really well. Some of the best thinking I have been involved in has come out of dialogue with Andy. I'd work with him again like a shot.
– Mark Curtis, Head of Innovation and Thought Leadership at Accenture Interactive
In addition to being smart and also fun to work with, Andy is very experienced, knowledgeable, and exceptionally good at what he does. Andy has long been an inspiration to me and many others in our industry, and he always leads with high standards and clarity. His experience of living in several societies, and teaching, writing, and consulting gives him a unique perspective and a wealth of skills and experience to bring to any situation or mission. I feel fortunate to have had a chance to work with Andy twice in my career, and I hope there will be more opportunities in the future. I would strongly endorse Andy and recommend him for any mission that he chooses to accept.
— Olof Schybergson, CXO Accenture Interactive
Andy has always been a reference in my career. Before I met him, his book was - and is - the guide for how to excel at service design, from insight to implementation. After I worked with him, I was grateful not only for everything he taught us, but also for the fun, engaging and humble approach in which he did it. Two key things are truly remarkable about Andy. One, his productivity, he is able to do more than many others in a day, but even when he was busy he always had time to help and coach the team. Two, his passion for the craft, which gets translated into high quality design and always being abreast of the latest developments in the field.
— Álvaro Carpio Colón, Group Director, Fjord - Design and Innovation from Accenture Interactive
I was always happy when Andy was part of a project I was working on. He has a wealth of knowledge across the service design spectrum –from research, to workshop facilitation, right through to UX and UI design. He can effectively manage stakeholders and knows how to get the best from multidisciplinary teams, so they have a shared understanding and work towards the same goal. His experience in teaching also means he is a great mentor, not only explaining the 'how' behind his process and methodologies, but also the 'why'. He is straight forward, always approachable, stands behind his beliefs, and focusses on developing a great culture within his projects and the studio.
— Anthony Stonehouse, Staff Designer, Sydney Enterprise Leadership Team, Atlassian
Andy's innate understanding of how technologies integrate with social and educational process makes him an excellent online teacher and educational developer. Andy is always thought provoking, determined, motivated, never boring and always innovative in anything he does.
— Simon McIntyre, Associate Dean Education at UNSW Art & Design
I see andy as one of the rare thinkers in an area drowning in the gush of hyperbole. Andy has the rare ability to draw from a range of sources, and bring a measured, iterative approach to his work - without needless ego or wasting his energy on anything but the work at hand. Professionaly - he has been a source of inspriation to his students and as a colleague he is one of the few people I am proud to count as a peer.
— John Colette - Professor of Motion Media Design
I found myself in the incredibly fortunate position of directly benefitting from his wisdom, mentoring and guidance as my Career Counsellor. Not only does Andy know everything there is to know about design, but he's also incredibly skilled at relaying that knowledge with tireless energy via the written or spoken word, whether in person or remotely. He's also an extremely talented facilitator.
— Prue Jones, Design and Creative Director Fjord Melbourne
Andy is a magnificent thinker, storyteller and design coach. He basks in big, messy problems and I have asked him more than once to parachute into a project to help us find a way out! He also has a great sense of humour (when he's not telling dad jokes) which is great for morale when trying to work through complex design challenges. Above all else, Andy is a teacher, his knowledge and passion for design is unrivalled. This is why I gave him the nickname Professor, which is how he is known to many Fjord designers globally.
— Joff Outlaw, Customer Consulting Practice Lead — Products, Accenture.
Coaching with Andy is a bespoke service, tailored to your needs, aspirations and professional progress, within the world of design leadership. He excels at extracting the facets of what makes you tick on both a professional and personal level, with an invaluable sense of perspective and understanding gained from his own personal experiences and teachings. A great mentor and source of knowledge across multiple disciplines, for all designers looking to progress within their chosen fields. He's also, quite simply, a really nice guy.
— Chris Clark, Service Design Lead — Fjord.
Andy Polaine knows how to get to the heart of matters that matter. Sharp and insightful, he is able to pick up on subtle cues in words, feelings (even pauses) and begins his job of unravelling what's lying beneath the surface. Andy uses his boundless curiosity, empathy and logic to gently uncover the less obvious things that stand in our path towards our goals and, ultimately, our self-actualisation. That's one of his many strengths as a coach - he deciphers extremely well between the lines because he stays curious to your story. Andy draws on his vast knowledge across disciplines to customise weekly experiments, which I found extremely empowering. I was amazed at the speed at which he was able to recommend books, articles, links and podcasts that were acutely relevant to my journey. Andy is gentle and respectful. Someone you can trust into the vulnerable parts of your story. Someone who will treat your journey uniquely, with great care, wisdom and pragmatism, leaving you with the belief that you can, and will, achieve what you put your heart and mind to.
— Irene Hanna, Human Centred Design Lead, Commonwealth Bank
---
Café photo credit: Steve Farkus
Speaking photo credit: Lidija Delovska
Interview photo credit: EMERCE eDay